Yoga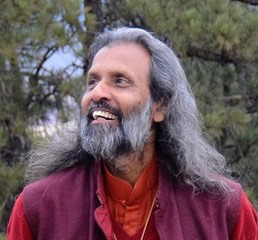 I am happy to be connected with Yogacharya Dharmananda, who I met in his ashram, Ved Niketan Dham, Rishikesh, India in 1992. From Swamiji, I received a solid foundation for what will be a lifetime of study and interest in Vedic philosophy and wisdom. Swamiji now lives in Loveland, Colorado, continuing his teachings.
I also enjoy practicing hatha yoga at my local studio, Estes Park Yoga.
One of the great joys of my life is kirtan, a traditional form of devotional singing popular in India. If you're interested in getting on my kirtan mailing list, please contact me.